2023 Florida Sea Base & 2023 National Jamboree

In 2023 Troops 427 & 9427 are sending scouts to both the Florida Sea Base June 16-21, 2023 and the 2023 National Jamboree July 19-28, 2023. We are sending twelve scouts and four adult leaders on two sailboats to the Florida Keys. For the National Jamboree we are currently sending three scouts. This high Adventure page will be our resource for both events in 2023.

Florida Sea Base - June 16-21, 2023

Get ready for sailing, swimming, snorkeling, fishing, and living on the high seas for a week that you will remember for the rest of your lives! 

Important Meeting & Information

Florida Sea Base Mandatory Meeting - Tuesday February 21st, 2023 at 6pm in the Lower Meeting Rooms of St. Anne Parish. Mandatory Meeting for all Participants. Each Scout should have at least one Parent attend the meeting as well.  Scouts that are in first aid or citizenship in the community merit badges should attend the merit badge meeting and have a parent attend the FSB meeting.

Important Documents and Forms

Current Information and Links about Florida Sea Base
2023 National Jamboree - July 19-28, 2023
This page is a resource for information on the 2023 National Jamboree July 19-28, 2023. Troop 427 had 3 Scouts attending with Samoset Council. Below is information on their journey.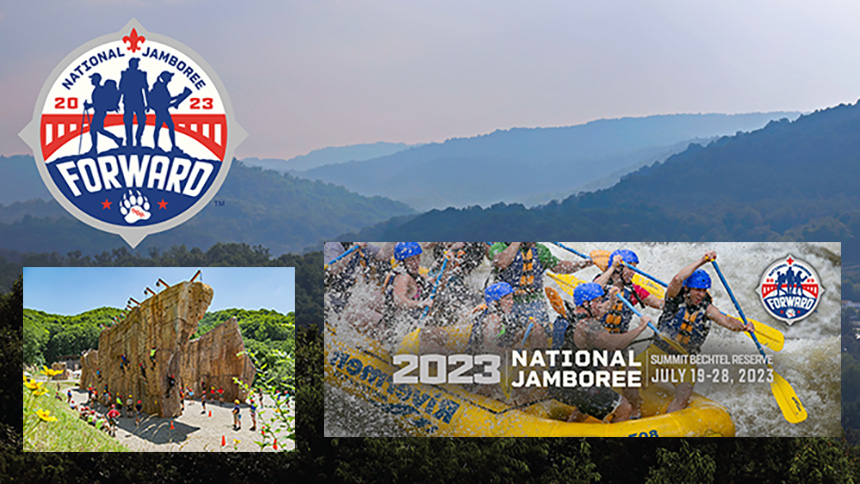 How to Pay for 2023 Florida Sea Base and the 2023 National Jamboree
Online Samoset Campership Application - Complete for campers with financial need - submit by April 1st.
Troops 427 - This form is completely confidential and is only seen by the Scoutmaster and the Troop Camp Scholarship Committee. Scoutmaster Signature Required. Form needs to be submitted to the Troop Committee Chair - submit by March 28th Troop Meeting.
Troop 427 has plenty of opportunities to raise funds. The woodpile is our main fundraiser, as well as selling popcorn. We also sell Kwik Trip car wash cards.
The troops work every year at the Haunted Sawmill in Merrill, Wisconsin. Money raised from this event is for The Friends of Vincent Foundation which is a non-profit corporation whose mission is to help youth. The Foundation has money available for youth to help with the cost of High Adventure. For scouts and adult leaders that are participating in the 2-23 Florida Sea base or the 2023 National Jamboree there is an online application form that you may use to request funds for your high adventure.
Past High Adventure with Troops 427