This page is a resourse for current information on Scouts BSA Troop 427 for boys and Troop 427 for girls. Check below for the latest forms and information to download. Calendar updates from April through August 2020 are posted below.
Troops 427 Summer Camp 2020 JUNE 21 - 27, 2020 Winnebago Campsite
Currently Summer Camp 2020 is on hold. We are waiting on the State of Wisconsin and Samoset Council to make decisions on the ability to have summer camp in 2020. The registration Form listed below is what will be needed by Troop 427 to register everyone for camp. For now you can download the form and fill it out, but there is no need at this time to send the form in back to the Troop. We are hoping that after May 26th that we will be able to have Troop meetings and outings and we will request the registration form once we need to start registering the Troops for the event.
Current Links and Upcoming Events
At this time all Trrop events for Scout Meetings, scheduled merit badge sessions, PLC, Troop Committee Meetings have been postponed through May 26th.

National Youth Leadership Training - June 14th - 20th, 2020.

National Youth Leadership Training training is an exciting, action-packed program designed to provide youth members with leadership skills and experience they can use in their home troops and in other situations demanding leadership of self and others.

The NYLT course centers around the concepts of what a leader must BE, what he must KNOW, and what he must DO. The key elements are then taught with a clear focus on HOW TO. The skills come alive during the week as the patrol goes on a Quest for the Meaning of Leadership.

NYLT is a seven-day course. Content is delivered in a troop and patrol outdoor setting with an emphasis on immediate application of learning in a fun environment. Interconnecting concepts and work processes are introduced early, built upon, and aided by the use of memory aids, which allows participants to understand and employ the leadership skills much faster.

Scoutbook Connections

Scouts can login to Scoutbook if their parents invite them. A parent needs to be associated with their Scout by the Scoutbook unit admin, then the parent logs in and clicks on their Scout, goes to Edit Profile and at the bottom of the page is a place there the parent can invite the Scout to participate. Only a parent can do this. Setting up an Account Your Scout Can Use is in the Scoutbook Tutorial for Parents towards the bottom of the instructions.
Link to the Scoutbook App for Parents and Scouts (iphone or ipad version) For parents and Scouts to track the Scouting Experience from Lion to Eagle Scout. This app is for parents and scouts only, it is not for adult leaders to track scouts. A Scoutbook.com log in is required and your account must either be connected to a Scout as a parent or be a youth account.
Link to the Scoutbook App for Parents and Scouts (Google Play Android) For parents and Scouts to track the Scouting Experience from Lion to Eagle Scout. This app is for parents and scouts only, it is not for adult leaders to track scouts. A Scoutbook.com log in is required and your account must either be connected to a Scout as a parent or be a youth account.

Start thinking about National Jamboree 2021. There will be an information meeting in May where you can sign up. For now there is information at the Samoset Council website

Troops 427 will create a dedicated page to the website once more information comes in.

Calendar Updates - Latest Changes to the Schedule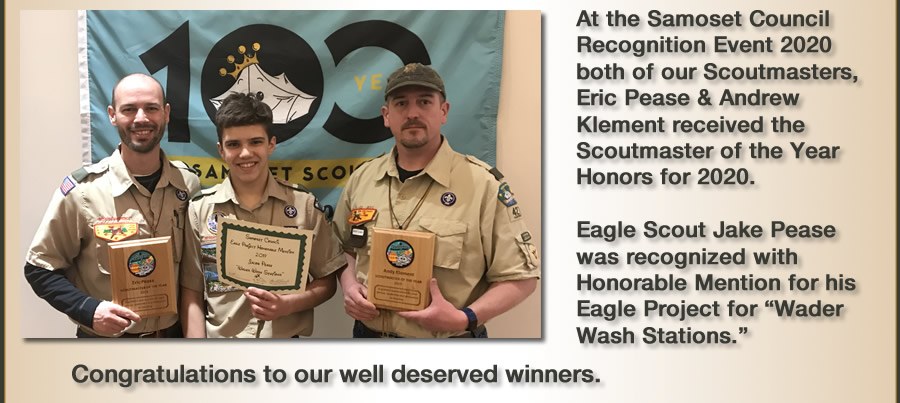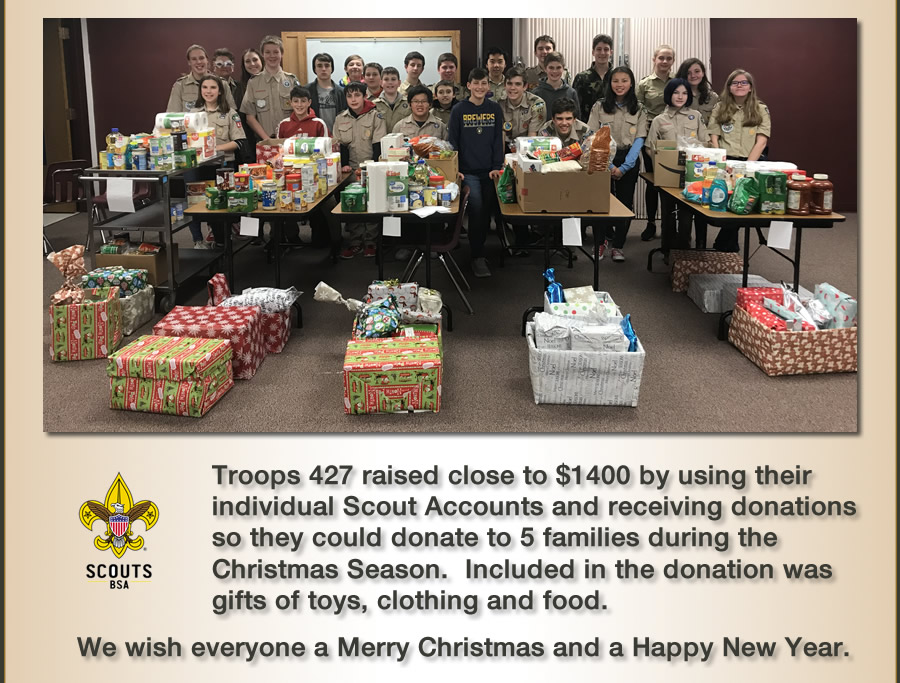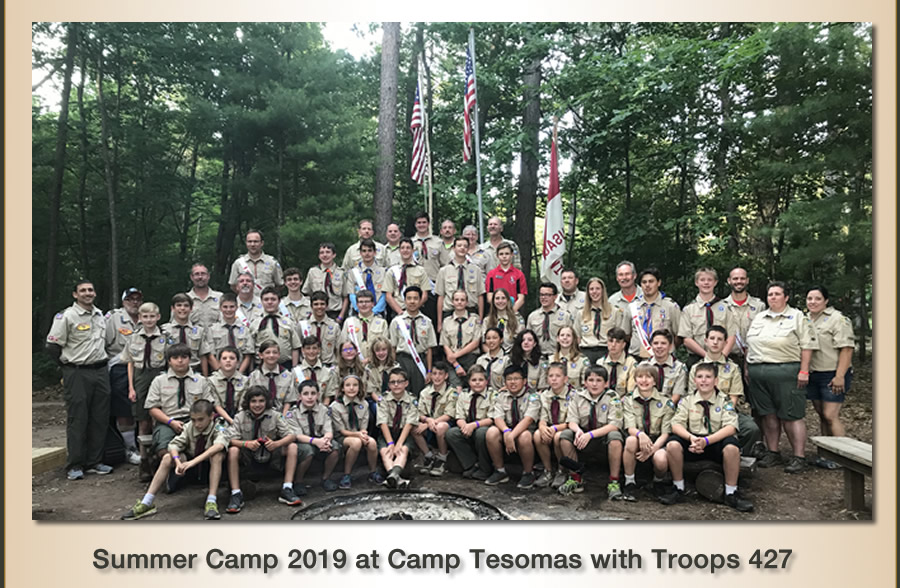 Scouts BSA program with Troops 427 - Important Links and Troop Forms