This page is a resourse for current information on Scouts BSA Troop 427 for boys and Troop 427 for girls. Check below for the latest forms and information to download. Google Calendar updates are posted below for the entire season of scouting.

Calendar Updates - Latest Changes to the Schedule

Current Links and Upcoming Events
Check it out our Troops have made the Scouting Life Magazine: Scouts Hone Their Survival Skills as Temperatures Fall Into the Single Digits - Currently in the December issue of Scout Life Magazine.
Tuesday Nov. 28th - PLC Meeting at 6:00PM followed by the Troop Meeting at 7pm.
Phillips Scout Camp Game Night & Fellowship & Saturday Morning Prayer Breakfast - Friday - Saturday, Dec. 1st - Dec. 2nd, 2023. Troops #427 will be holding a Game Night at McCormick Lodge on Friday night with cabin sleep-over followed by service hours at the Samoset Prayer Breakfast on Saturday morning. Arrive directly at Phillips Scout Camp (behind the Scout Office) at the McCormick Lodge on Friday evening starting at 5pm. Class A uniforms are optional for Friday, required for the Prayer Breakfast. Scouts will be sleeping in cabins with cots and will need a sleeping bag, pillow & sleepwear. Scouts are welcome to bring Board Games and electronic Gaming devices for Friday evening. The Troop will provided Friday dinner, crackerbarrell & Breakfast on Saturday morning.
There may be some outside activities as well so scouts should bring the proper winter wear. After breakfast clean up Scouts should be picked up by the families at Camp Phillips at 9:30am.
Sunday December 3rd at 12 noon - Sevice Project Christmas Lights at St. Anne Church - We need your help decorating the outside area of St. Anne Parish for the Christmas season. St. Anne's is our charter organization so helping set these up will be greatly appreciated. This is also a great way to earn service hours!
Charter Renewal 2024 Information - It is that time of year when we renew our recharter with BSA and Samoset Council. Annual National BSA Membership fees are now $80 for scouts and $60 for adult leaders. Samoset Council has a new program fee of $28 for all members. This program fee will replace the annual Family FOS (Friends of Scouting) traditional unit presentation campaign. More information below with the Council Program Fee FAQ sheet. Below is the recharter letter that was sent out by email. The deadline of November 14th to turn in forms is needed so we can organize the recharter before a December 1st deadline with Samoset Council.

Samoset Council Financial Assistance - Families that need financial assistance are welcome to apply for National BSA membership fee, Samoset Council program fee, Scout Handbook, and Scout uniform assistance.  We don't want cost to be a barrier for any family.  Go to Samoset.org/aid to complete a financial assistance form.  In addition, unit money earning opportunities (i.e., popcorn sale, firewood) should be part of a plan for Scouts to earn their own way.

2023-2024 Camping Trips Adult Leadership Signup - In order to have successful camping trips, we need to make sure we have enough adults present to satisfy BSA rules of 2-deep leadership and also to share the load.  Please review the SignUpGenius Link for available slots.
Area wide Pope Pius XII BSA Catholic Religious Award - Information Flyer with first meeting on Sunday September 17th 3:30pm McCormick Lodge Camp Phillips
BSA Personal Safety Awareness Videos & Scouts BSA Youth Protection Training for Scouts – Scout Rank Req.# 6a. & Star Rank Req. #6.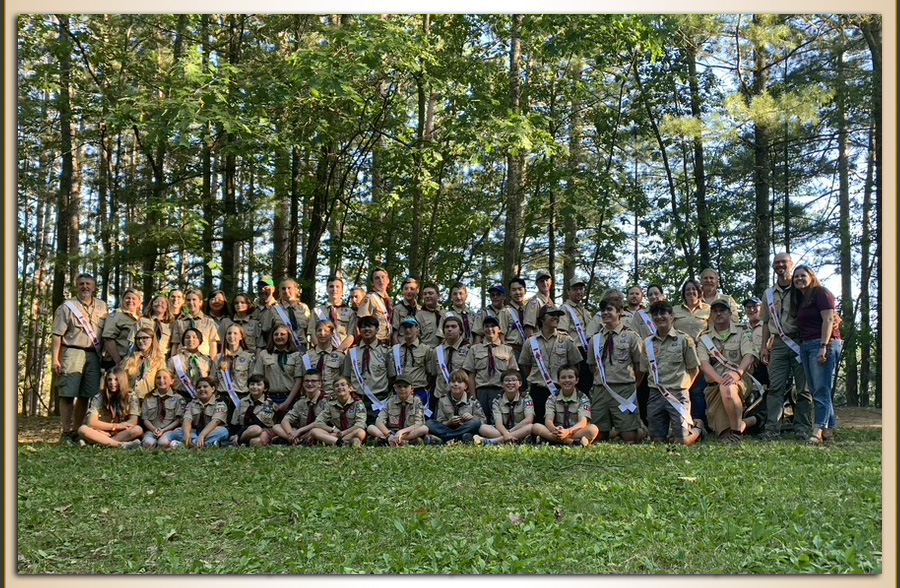 Other Links
WAOW Channel 9 Video - Check out the feature on Addison Puent's American Red Cross Blood Drive for her Eagle Project.
WAOW Channel 9 Video - Local girl among first female Eagle Scouts in the nation - Check out the feature of Katie Martell, our first female Eagle Scout in Troop 427.
Wausau Daily Herald Article - Wausau's Katie Martell breaks new ground as area's first female Eagle Scout

Scoutbook Connections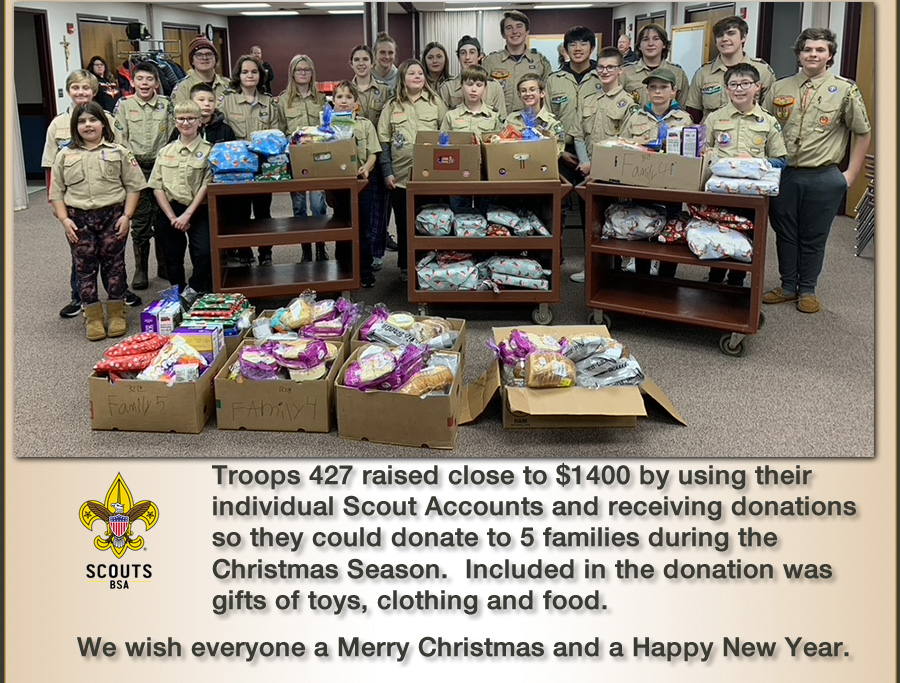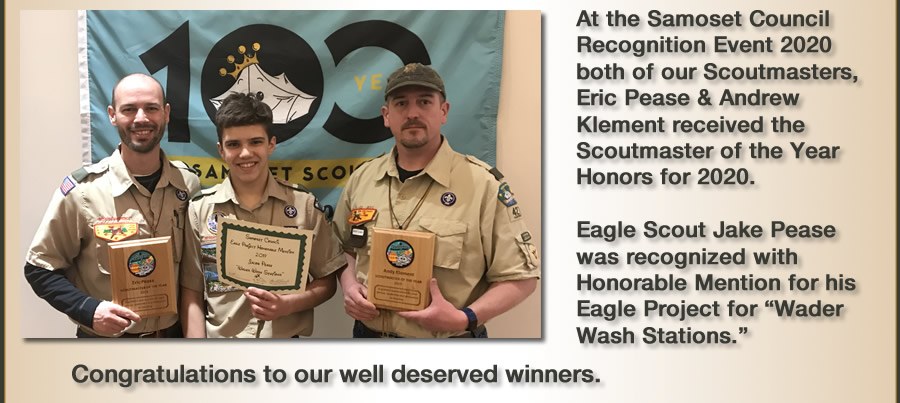 Scouts BSA program with Troops 427 - Important Links and Troop Forms