This page is a resourse for current information on Scouts BSA Troop 427 for boys and Troop 427 for girls. Check below for the latest forms and information to download. Calendar updates through April 2023 are posted below as well as the Google Calendar (Always Up To Date) for the entire season of scouting.
Calendar Updates - Latest Changes to the Schedule
Current Links and Upcoming Events
Tuesday January 31st

PLC Patrol Leader Council Meeting - 6pm South Hall
Troop Meeting at 7pm South Hall

Service Hours Opportunity - St Anne Fish Fry - during the Fridays of Lent help our Charter Organization as they resume their 68 year tradition of their famous Fish Fry. We need scouts and adults (all areas) to volunteer to help in the cafeteria (younger scouts), and older scouts working in the kitchen as fish runners and fish dryers, helping bag the takeout and running the cashier. Use the SignUpGenius below to volunteer for the various jobs and please sign up for more than 1 week.
Granite Peak Downhill Skiing & Snowboarding Event- We have an opportunity to downhill ski or snowboard at the Granite Peak Ski Hill during the 2023 season. The dates are Monday's that include February 6, 13, 20 and 27, 2023. Included below is the Troop Permission Slip if you would like to participate. We also need to know ahead of time the exact number of participants so Scouts also need to fill out the link for the Google Doc that is also listed below. There are also links for the Granite Peak release forms that also need to be filled out before you may participate. Scouts may attend all four sessions or pick the dates that work in their schedule. We also need adult leaders or parents to attend two hour shifts so we have two deep leadership. Use the link below to sign up.

Link to the Adult Sign up for two deep leadership on Monday evenings in February. (Signup form coming soon.)

Troop Polar Outing at 4 Mile Creek - February 25-26, 2023

Cold Weather Survival Outing fulfills Camping (Eagle Required) Merit Badge Requirement. Troops 427 will be attending a Winter Polar Outing at Four Mile Creek on February 25-26, 2023 Four Mile Creek is off Hwy KK near Mosinee. We will start to load gear at St. Anne's
Saturday morning at 8:30am. Polar Outing will focus on "winter survival" and will include a survival skills trail. We build and sleep in a homemade lean-to with a reflector fire for heat. Sleep on Straw, bring lots of extra blankets warm sleeping bag. Training at scout meeting on outdoor clothing, hypothermia, menu and food prep. We will eat as a unit with duty rosters. All participants will receive the troop polar patch. Cost for the event is $15 per participant. We will need help with transportation as well as adults that stay overnight. See below.
We will return on Sunday February 27 around 9:30am
Troop Permission Slip (Due at the February 7th Troop Meeting) The Permission slip is updated as a fillable form. Options for filling out the form.

Export the PDF permission slip to your computer. Fill out the form, save it to your computer, print out a copy and bring to the scout meeting. (Best method)
Print the form as is and manually fill it out and bring to the scout meeting.
Export the PDF permission slip to your computer. Fill out the form and save to your computer. Send the digital PDF to the Troop Committee Chair's email.

Four Mile - Located in Rib Mountain Wisconsin, this 40 acre piece of land is great for weekend camping. Boy Scout Hiking Trail Map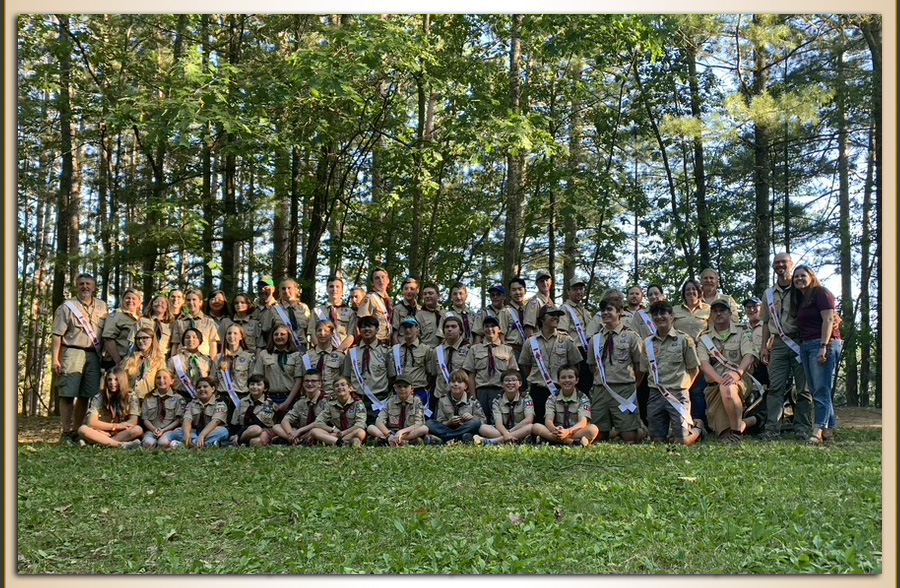 Other Links
ReCharter Forms for 2023 due by the Troop Meeting Tuesday November 15th, 2022.
WAOW Channel 9 Video - Check out the feature on Addison Puent's American Red Cross Blood Drive for her Eagle Project.
WAOW Channel 9 Video - Local girl among first female Eagle Scouts in the nation - Check out the feature of Katie Martell, our first female Eagle Scout in Troop 427.
Wausau Daily Herald Article - Wausau's Katie Martell breaks new ground as area's first female Eagle Scout

Scoutbook Connections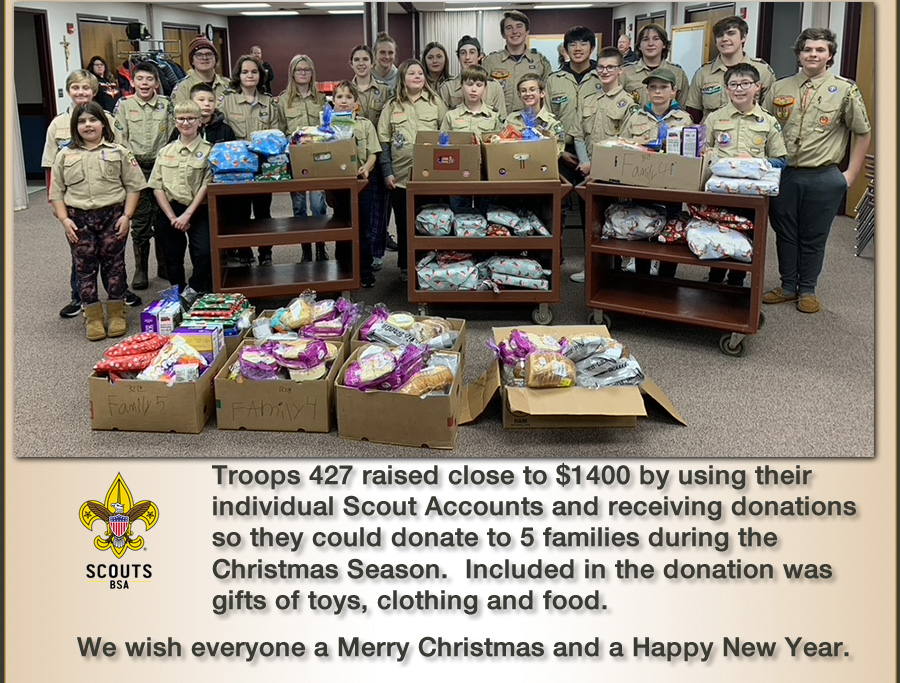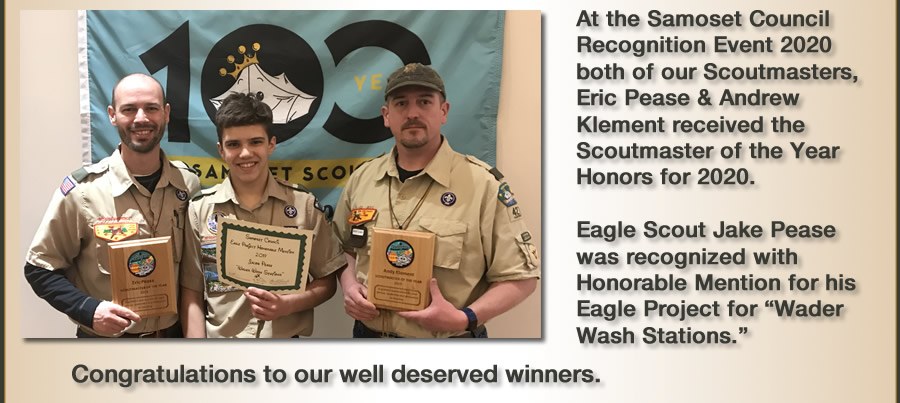 Scouts BSA program with Troops 427 - Important Links and Troop Forms