This page is a resourse for current information on Scouts BSA Troop 427 for boys and Troop 427 for girls. Check below for the latest forms and information to download. Calendar updates through December 2022 are posted below as well as the Google Calendar (Always Up To Date) for the entire season of scouting.
Calendar Updates - Latest Changes to the Schedule
Current Links and Upcoming Events
Citizenship in Society MB (Eagle Required) Rooms, Session 2 - Tuesday October 4, 2022 6:00pm-6:50pm in the Location Lower Meeting Rooms - For those that were not able to attend session 2 on August 2nd. Followed by the Scout Meeting at 7pm

The 2022 Firewood Delivery Season - We have dates on the Calendar, now we need everyone to look at their schedules and find some weekends to help commit to building up their Scout Accounts. We need scouts, and scout families to help out. We also need drivers with trucks or heavy duty vehicles that can help transport a trailer. Please use the link below to Sign up for dates that work in your family schedule. On the form sign up for the first trailer and then move down the list as they fill up. The more sign up we get for a particular date, the sooner we can deliver our wood. Dates include October 8, 15, 29, Nov. 5 & 12.

Sawmill Concession 2022 - Friday Oct. 14 & Saturday Oct. 15 - We have the opportunity to raise some funds for the Troops by participating in the concessions for the Haunted Sawmill in Merrill.  Our dates are October 14  &  15 from 5:30pm - close (likely about 10/10:30).  All hands on deck are needed. You may come dressed in costume to liven up the job a bit if you want as long as it doesn't interfere with the job at hand.  We are encouraging younger scouts to do the early shift but could do the later one if that works better for your schdedule.  The Troop Committee decided that all the proceeds will go to the funding of the Troops.  There will be no payments to Scout accounts for this event.  Think of the many points to the Scout Law as you volunteer for this important Troop Event.  If you have any questions, please contact one of the Scoutmasters. 

C.D. "Buzz" Besadny Anadromous Fish Facility followed by Salmon Fishing followed by the USS Cobia Submarine & Wisconsin Maritime Museum

on Oct. 1-2, 2022 Have you ever seen a 30 lb. salmon climb a fish ladder?  Want to test your angling skills against these giant fish?  Ever wondered what it would be like to spend the night on a retired World War II submarine?  If you answered "yes" to any of these questions, you need to sign up for our salmon & submarine outing to Kewaunee and Manitowoc the weekend of October 1st and 2nd!  Here are the details:

Troop Permission Slip for Fish Facility & USS Cobia Submarine - We can only have 25 participants for this event. We will take reservation as you hand in the troop permission slip. Don't delay handing this form in to reserve your spot.
WHO?  You!  All BSA Troop 427 & 9427 scouts are eligible, but we're limited to 25 total participants.  We need a handful of adults to drive and attend too!
WHAT?  Weekend trip to Kewaunee and Manitowoc, Wisconsin on the shores of Lake Michigan.  In Kewaunee, we'll visit the C.D. "Buzz" Besadny Anadromous Fish Facility where DNR personnel will be collecting eggs and milt from chinook salmon to raise the next generation of Great Lakes salmon.  You'll have a chance to see these giant salmon up close as they climb a fish ladder from the Kewaunee river to holding ponds at the facility.  If you've never seen this before, it is one of nature's spectacles that you don't want to miss!  After lunch, anglers in the crew will have a chance to try their luck fishing for a couple of hours.  If you are fortunate enough to hook one of these fish, you won't soon forget the experience!  At day's end, we'll board the USS Cobia, a retired World War II submarine, get a tour and then spend the night onboard!  Total cost for this adventure is $60, which will cover all submarine fees, Saturday supper, and Sunday breakfast.  Saturday lunch is on your own, so bring a lunch or some lunch money.
WHEN?  Saturday, October 1st and Sunday, October 2nd.  We'll meet at 7:45 a.m. Saturday at St. Anne's and return sometime Sunday afternoon.
WHERE?  Kewaunee & Manitowoc.   
WHY?  Because it's fun!  Where else are you going to get this kind of adventure?
HOW?  Download, print, and complete your permission slip NOW.  Turn in your completed form at Tuesday's mountain biking meeting.  This event will fill up, and participants are accepted on a first-come, first-served basis.
Other Links
WAOW Channel 9 Video - Check out the feature on Addison Puent's American Red Cross Blood Drive for her Eagle Project.
WAOW Channel 9 Video - Local girl among first female Eagle Scouts in the nation - Check out the feature of Katie Martell, our first female Eagle Scout in Troop 427.
Wausau Daily Herald Article - Wausau's Katie Martell breaks new ground as area's first female Eagle Scout

Scoutbook Connections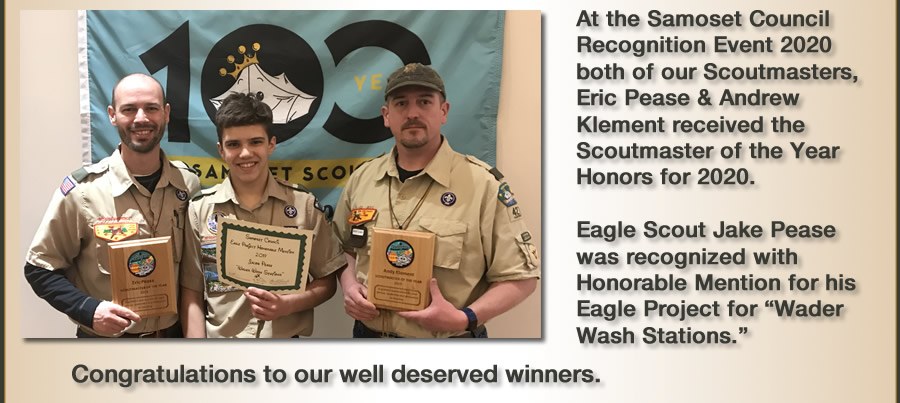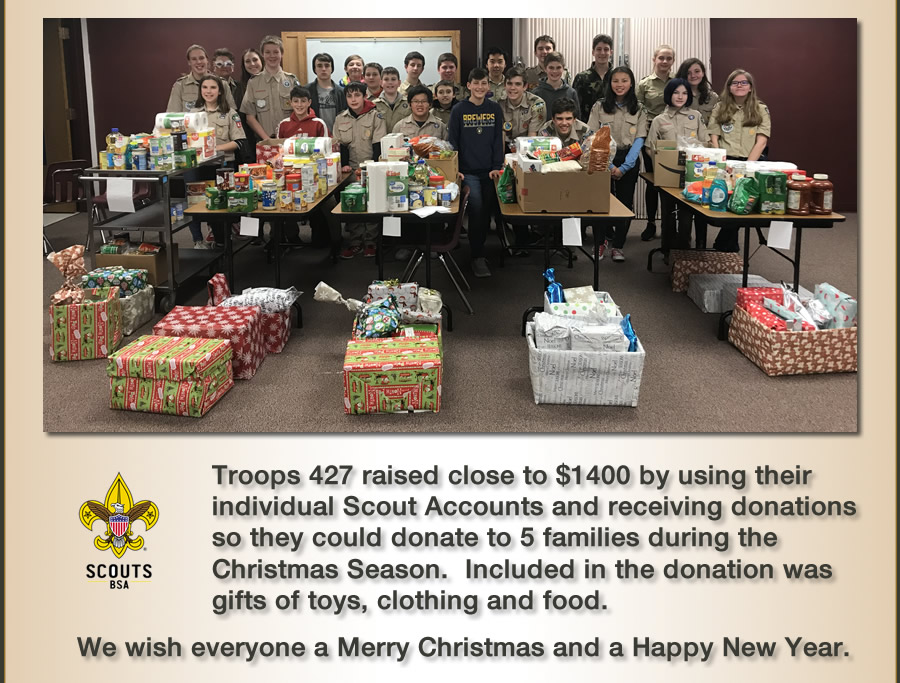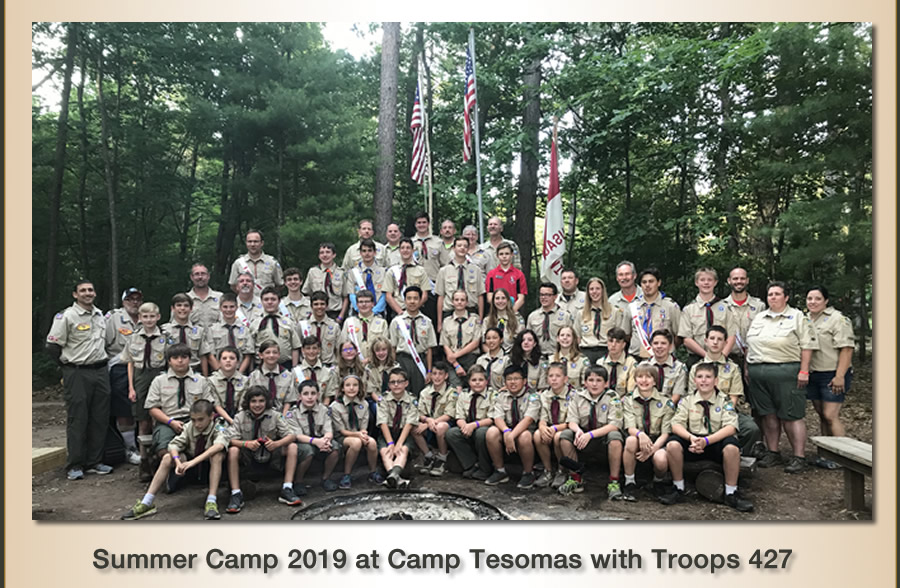 Scouts BSA program with Troops 427 - Important Links and Troop Forms